So, there is more: I theorize that the Adrenalin pathways represent a behavioral sink that is susceptible to conditioning and reinforcement feedback. That means there is something I'll call: "Acquired Adrenaline Addiction". It is reinforced behaviors that trigger Adrenalin secretion. At the extreme end, it results in something called Addison's disease, or Adrenal insufficiency. People suffering from Addison's Disease will display symptoms like fatigue, low blood pressure, loss of appetite, nausea, vomiting, weight loss, skin pigmentation darkening. It cannot be cured - only managed. That explains Adrenochrome as a supplemental source of Adrenalin to manage Addison's disease caused by AAA.

The things that cause the largest amount of Adrenalin to be secreted are fear, anger, pain and sex. In an abstract sense, Adrenalin is the existential gate keeper molecule. The acts most closely tied to life and death trigger Adrenalin. The spiritual aspect would be tied to this. In AI, the 'hard' problem is the mind/brain duality. In humans, this duality where the mind and brain merge and separate is linked to Adrenalin. It looks to me like the Cabal has been focusing considerable effort on studying that barrier - including esoteric, psychological and spiritual research.

The Cabal may be bloodlines which may have started as an 'innocent' mutation that left their member's with low adrenal function. The members would have suffered the Addison effects until they discovered various cures. The simplest of them would have pulled them into excessive behaviors of anger, fear, pain and sex in an attempt to offset the low Adrenalin by stimulating more release. This would have eventually failed and deepened the severity of the Addison's disease. At some point they discovered the consumption of Adrenalin via blood had a positive effect. The sources, invariably would be facing existential Adrenalin release and would coincidentally be a good supply. I would think much history would have to pass until people began to understand medicine and human physiology enough to advance further. They evidently learned of the source and began also harvesting it directly from the glands in the brain. You can see how the drives interact with instinct to form stable, repeating, behaviors.

WARNING:
The Cabal may never have had a genetic predisposition for Adrenalin insufficiency. Chronic Adrenal secretion at a high rates is a direct cause of Addison's disease by itself. The glands just deteriorate under extreme function. That means Acquired Adrenal Addiction can be conditioned or caused by behaviors alone. Habitual Fear, chronic anger, masochism, sexual addiction - including masturbation, all move a person forward in the AAA process. You should make an attempt to be actively aware of habits that are moving you personally forward in this process. You have been warned.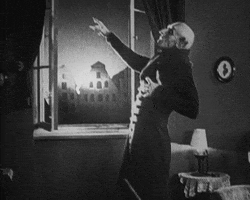 Please log in to like, wonder, share and comment!